Training
General courses
Our open courses are given in Madrid. The courses last 8, 15 or 18 hours and are given over 1, 2 or 3 consecutive days respectively. The calendar for the courses can be found in our Course schedule. You can make a registration or pre-registration to book a place in the course.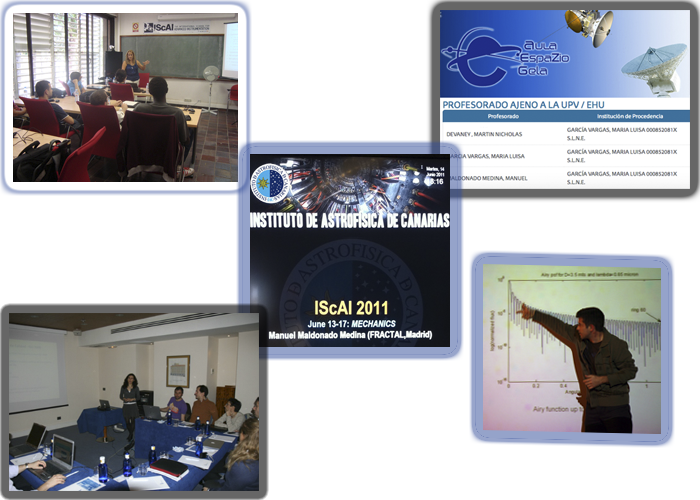 Customized courses
We offer ad-hoc courses, to be given at our customer's offices at different levels, oriented to each particular need. Do not hesitate to ask us for information about courses in Project Management, System Engineering, Optics, Mechanics and Software. We will send you an ad-hoc proposal, in accordance with your preferences. Courses at the customer site can be prepared in English.
On-line courses
FRACTAL is preparing on-line courses that will be available soon.
We provide consultancy services to allow our customers to implement e-learning tools with their own materials (elearning platforms or streaming broadcast). For further information email us to cursos@fractal-es.com.